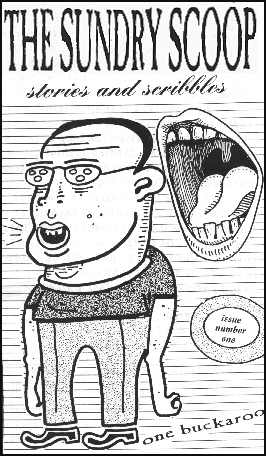 SAMPLE PAGE
Like everyone else, I have lots of nutty dreams like this one. Fortunately, I scribbled it down. What did it all mean? Personally, I think it means I need more sleep.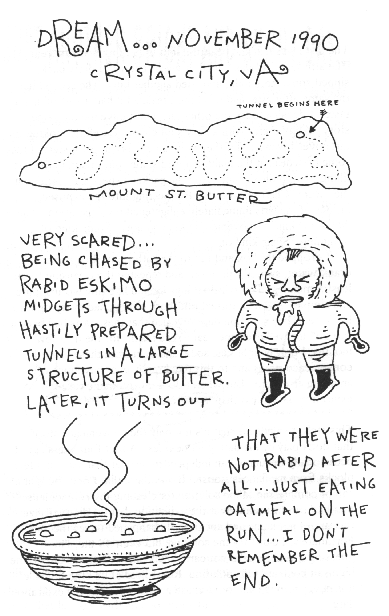 Home | Salamander Bits | Somedaze | News | Greeting Cards | Email
Paperbacks | Dada, etc. | How to Link to Us | Sundry Items | Groovy Links
No part of this web site may be reproduced (except for editorial review)
without the written permission of T. wEieR. Copyright 1999 T. wEieR.