Here are a few roughly scanned random pages from THE SPUNGIFEEL PRIMER.

Page from Sir Maxinost story...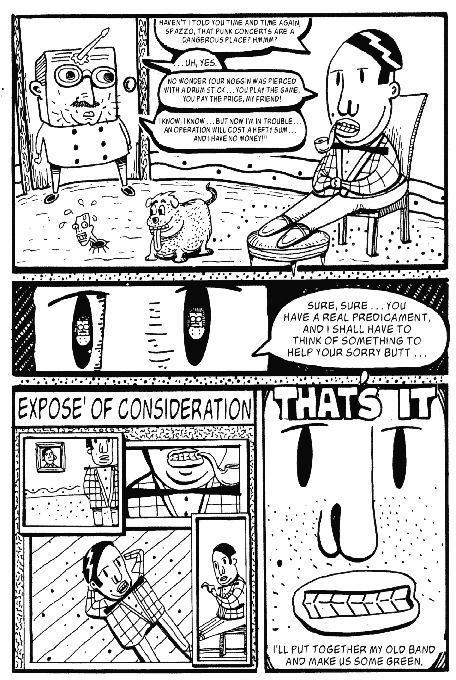 Page from Cheeko the Chimp story...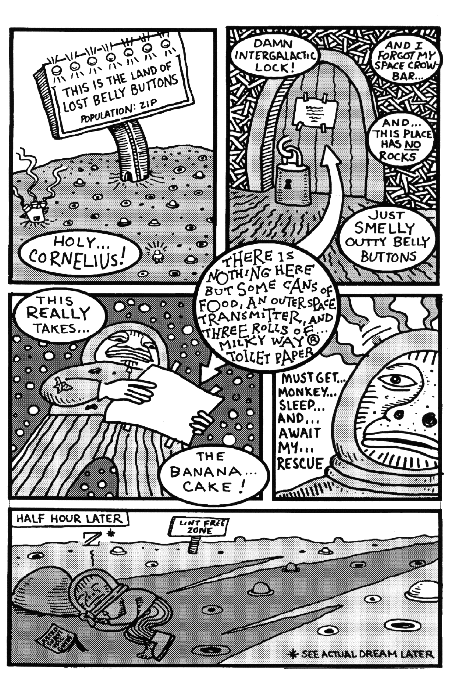 $11.95 postage paid USA
$14.95 postage paid Canada
Send orders to:
T. wEieR, P.O. Box 2412, Merrifield, VA 22116
Home | Salamander Bits | Somedaze | News | Greeting Cards | Email
Paperbacks | Dada, etc. | How to Link to Us | Sundry Items | Groovy Links

No part of this web site may be reproduced (except for editorial review)
without the written permission of T. wEieR. Copyright 1999 T. wEieR.